East London
 Let's talk about East London history first, before talking about East London gallery. Few years ago, East London is just like an outsider, completely disregard from ordinary guide book or map.London is split in two parts, East-end and West-end, with city area which is a central of finance. West-end is wealth and beautiful area. Including Buckingham Palace, there are a lot of facilities concentrated in West-end, such as city main building, state or country main building, and culture establishment. on the other hand, East-end is backward area that you can easily see factory, storage, and warehouse.At East-end, there are full of scribble off the wall and many dark drab buildings. Also East-end is the area of a high incidence of crime and residence of labor. Therefore, this place can tell England's ordinary people's emotion and culture.
 After establishment of "The Space" at East-end in 1968, there are formed artist community that anyone can do creative activity freely. Especially, around Haxton square, yBa has been active and yBa become a roll to England modern art.After this, yBa moved to  Hackney factory outside of East-end, they still keep alive in that area.
In 1990s redevelopment policy: the birth of World famous Canary Wharf result from the development DLR(Dockland Light Railway) which is connection between London and East London and be awarded the right to host 2012 London Olympic bring about change a lot. Especially, in Shoreditch and Dalston, lots of stores are opened and many things are entered, such as, sensible design studio, vintage shop, and many kinds of art galleries. Now this place is one of the best and well known trendy area in London.
Now East-end makes a new leap forward and currently underway as a center of London culture which ordinary people's life and art are co-exist with, trendy commerce culture and passionate, experimental art.

Chisenhale Gallery
64 Chisenhale Road London E3 5QZ
 East side of London, around Cambrige Heath Road is concentrated in new gallery after 2000s. In Cambrige Hearth Road, you can see fresh and sparkle work of young artist, as behind Bond street that normally dealing with famous artist work. This place is an outskirt of the London city and it takes one and half hour by bus from London city. You can find nonprofit Chisenhale gallery, when you walk lonesome residential road, even during the day time. This gallery is well known place because they have their own education program and publicity. Furthermore, they choose high quality artist and planning. The situation that the large commerce galleries are getting bigger and bigger, however nonprofit gallery and traditional place are getting smaller and even close, is very good news to them.

Wilkison Gallery
Corner of Vyner Street and Mowlem St, London, E2 9HE
http://www.cultivatevynerstreet.com/
 Vyner St which located in five minute walk from Broadway Market, is famous for crowed independence gallery and young artist in Hackeny. Side to side of two lane road, there are around 20 small independent gallery including longest Wilkinson. Cultivatevyner street is brand new gallery, opened last September. They try to introduce work of artists who are keeping freedom and experiment that stands for East London sprit. Young artist who live in East London always exhibit their work. The good thing in this gallery is that artists can sell their work directly to collector, therefore they can cut middle margin. When you see the price of the work, you can find out they cut their middle profit and they reflect their purpose well. Around 20 of new generation artists painting work 50 ~ 100 sizes are cost 500 pound or so. My dog Sighs is rising next generation graphic artist who followed Banksy. Even his work cost around 150 pound. This gallery cut price a lot. New artist still move to East London because this place rent is cheaper that West London. And president of gallery says that is why you can get art work cheaper than any other place

Maureen Paley Gallery
21 Herald Street, London E2 6JT
First of all, Maureen Paley was born in New York she attended Sarah Lawrence College ,and graduated from Brown University. Her artwork appears on the cover of the Summer 1973 edition of Sarah Lawrence Magazine.She received Russian training as a ballet dancer.She emigrated to England in 1977, attending The Royal College of Art , where she gained an MA in photography. In 1978, she met and became one of the first London friends of  Helen Chadwick, who, like Paley, lived in Beck Road,Bethnal Green.  Paley and other friends took part in Chadwick's first London show, a feminist performance titled In the Kitchen, by strapping themselves in a canvas model of a cooker.Chadwick guided Paley in the conversion of her home into a space for art exhibitions. In 1984, Paley began a gallery programme in her Victorian terraced house.-Referenced by Wikipidia

As her effort,Maureen Paley gallery was able to open. This gallery is now one of the best galleries in the world over England, and they have a big effect to choose Turner Prize nominee."Turner Prize' cut the nominee artist to 4 people, some of London art dealer, which are Lisson Gallery, Jay Jopling who is close to Charles Saattchi, Maureen Paley Gallery and Victoria Miro Gallery can affect the selction of winner of "Turner Prize"

Laura Bartlett Gallery
10 Northington Street, Bloomsbury, London WC1N 2JG
 http://www.laurabartlettgallery.com/
 Around Leathermarket court is not far from London Bridge sataion, is new residence area, located in zone 1. This town has good school district and also famous for highly coast residence. Previously, at Leathermarket Street in south east London, Laura Bartlett gallery moved to this more centrally located space. You can easily pass the gallery or hardly tell this place is gallery or not, because of entrance similar to house entrance. This Commercial gallery specializing in contemporary art showing approximately eight exhibitions a year, showcasing young international emerging and established artists. One of requirements of middle and upper class of London is higher culture knowledge. Laura Bartlett gallery is participate in high standard living in new town,

The Regent's Canal
Walkers on the trail East London you can cross the upper part of Regent park. Follow this road you can reach Regent's Canal that you are able to see beautiful view and get a rest. This charming canal called Little Venice, built in 1820s as transportation, however after railroad opened their role has been reduced. However, to reflect this culture trend in East London, canal has been changed and reborn. Around canal area, there are amusement facilities, trail, small boat and cruise ship. This place is kind of small up and coming water zone for young generation as hot place and every season they give a concert with free pass.

Like this, in East London, rounded Old street, Liverpool street, Hoxton, Shoreditch has not only a lot of gallery and landmark such as Regent's canal but lots of fun grafity. You can see so many people on weekend here, because every weekend free market, like Bricklane Market , Petticoat Lane Market, Old Spitalfields Market are events and also  there are  lots of hip-hop club, bar and restaurant. Also you can experience street passion, vintage culture trend, food, alcohol, progressive young artist music and art., Because of those reason, many design company are concentrated in this palces. To reflect this young and creative East London trend, one famous young Korean singer whose name is G-Dragon also make a music video his newest title song "Crooked"(Lately, in New York times highly praise G-Dragon's solo 2nd album Coup D'ETAT)  in here.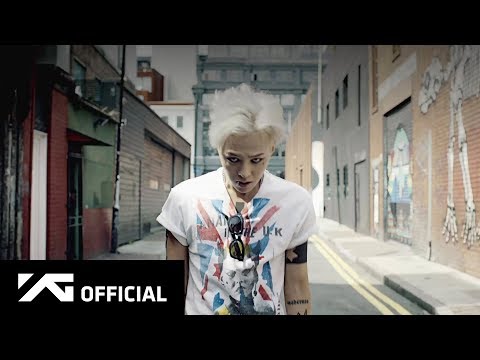 East London lead another local culture in London with plenty of new gallery and culture contents, just like New York Brooklyn; just finished beautiful decoration and rough ruined area just like jewelry are coexist and Mullae-dong in South Korea.